Food Technology
Food Industry Technology training food technologists political stance, strong ideas, knowledge and skills in food preservation and processing; Labor has serious attitude and professional ethics, health; capable of cooperation and resource management; ability to adapt to the diverse work in scientific institutions, production management, business or self-production job creation and preservation services food processing.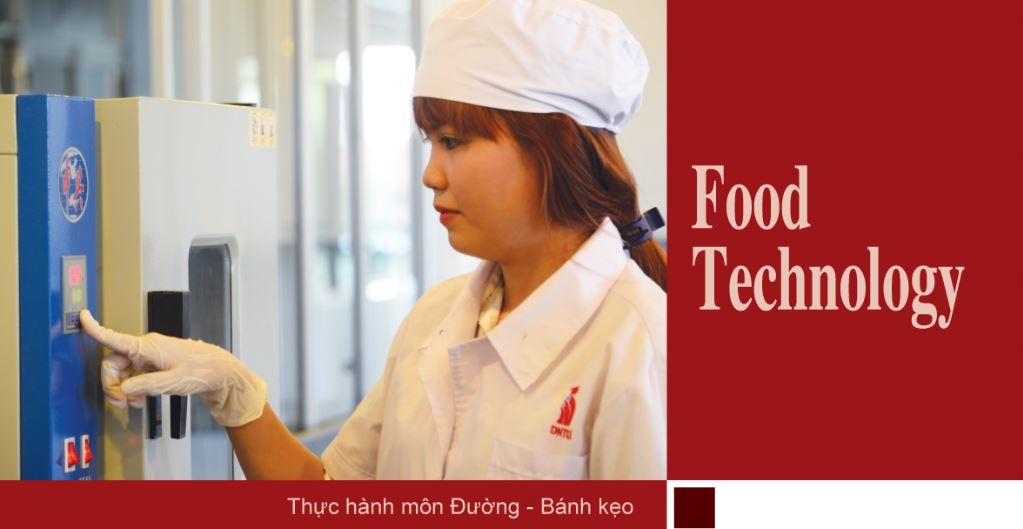 Curriculum
- Food Industry Technology training food technologists with the knowledge and skills to work on raw materials and food products generate. Know how to apply technological processes, appropriate technical equipment and advanced. Knowing reasonable production management to achieve the productivity, quality and efficiency of economic development in terms of sustainable economic sector of the country
- Student food industry with moral qualities and health to participate in building and protecting the country; full understanding of food industries, career minded, love my job and have a sense of responsibility in the profession. Equipped with full knowledge of general education, knowledge base and knowledge of the industry sector to have the ability to produce quality products and consistent with the socio-economic conditions of the country; have the ability to link relational systems engineering in food to be able to develop plans, project planning; join operator and management technology for the production facilities, food processing
Development
- After graduating from the engineering technology of food can take on the job at the processing facility, production, sales, training, and research and food safety management.
- Specifically, engineer this can work in companies producing chemicals, fertilizer, pesticides; building materials; extraction and processing of oil and gas, petroleum, lubricant; papermaking, textile dyes, flavorings, cosmetics, detergents, waste treatment, pharmaceuticals ... or in the manufacturing and processing of tea, coffee, agricultural and marine products, sugar, milk, drinks thirsty...