GKS Summer Program at Dankok University, Korea
We are students who are studying in Information Technology at Dong Nai University of Technology. We are very fortunate to have DNTU help to complete your application to DKU.), Korea to participate in the Government of Korea's full scholarship program GKS scholarship for students in the field of information technology and communications of ASEAN countries. The maximum number of Vietnamese students receiving this scholarship is 05, and DNTU has 02 two. This makes us feel better than anyone else and Dong Nai University of Technology - is the right choice for the turn of our lives. And first of all, the two of us (Tran Nguyen Phuc and Nguyen Van Tai – Course 13th, Information Technology - DNTU) would like to express our sincere thanks to the Board of Management, Dong Nai University of Technology Let us know and join this program. Thanks to Dankook University for giving us this wonderful experience.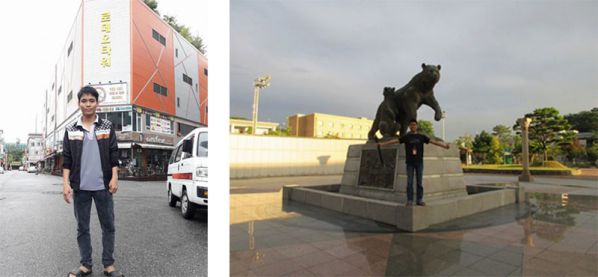 Student's DNTU at Korea
The Korean government's GKS scholarship program is available to students in the Information Technology and Communication industry of ASEAN countries for three weeks from 04/07/2016 to 12/8/2016, where we work. And a partner of DNTU – DanKook University. Hereafter, I would like to briefly describe the activities that we participated in in Korea in the first week. We arrived in Incheon Airport, Korea at 06h40 minutes on 04/07/2016, after the entry procedures we waited until 9h00, staff of DanKook University to pick us up to school. When we came to school, we were led by Ji Young Choi to teach us how to live in the dorm. How to use student cards. In the dormitory, each room consists of 2 students in. In the room full of amenities such as air conditioning, refrigerator, wardrobe, study table, shoe cabinet. Feeling great.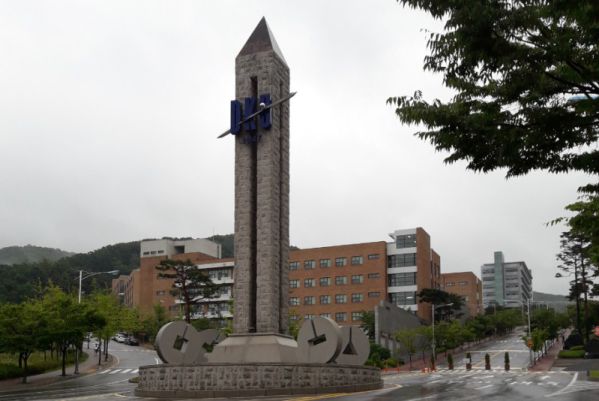 The Dankook logo is located at the school gate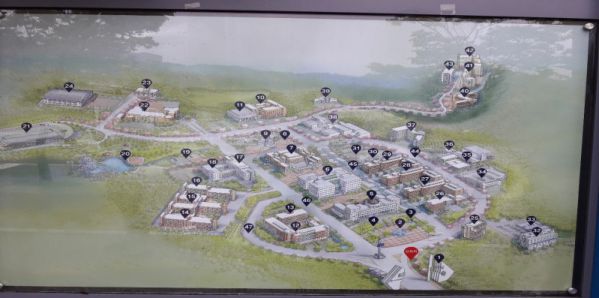 DKU System Chart (JiJeon Campus)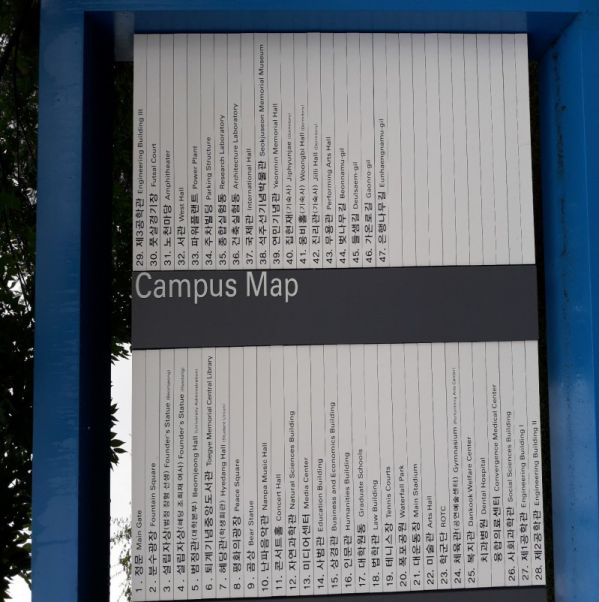 Annotate the buildings in the diagram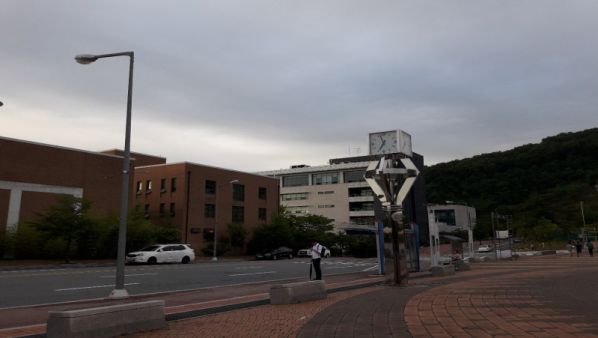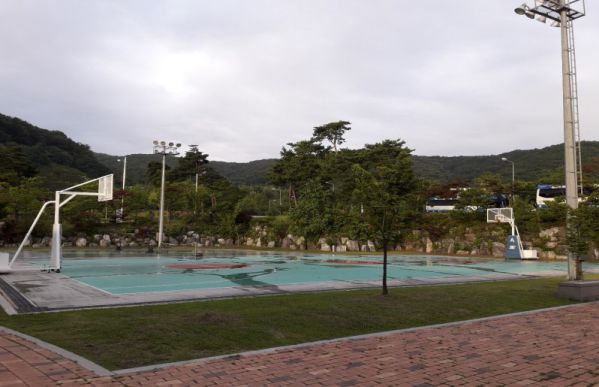 Small corner in the DKU campus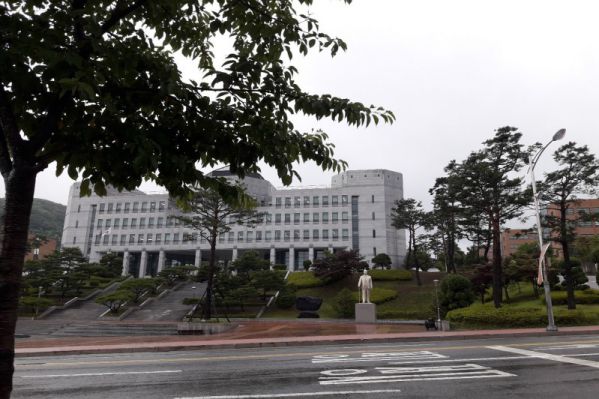 Beomjeon Hall (University Administrator)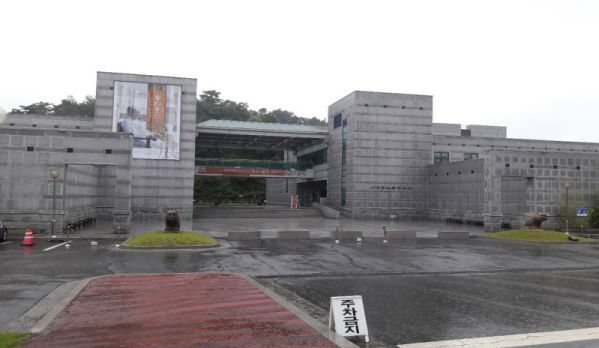 Dankook Museum
On the first day, we went to visit Dankook University. It was so big beyond our imagination, it looked like a small town. The next day, we were taken to the hospital by the school for a medical examination. Then we went to the E-Mart shopping center and had dinner there. On July 6, 2016, all 24 participants were instructed on summer courses here and had an interview with the working group. Later, we visited the pottery workshop in the "Art Hall" building. Here, we were introduced, instructed to make pottery and I had a pottery for myself.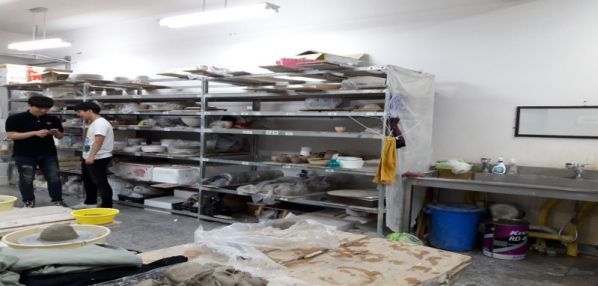 This is a pottery workshop
Another view at pottery workshop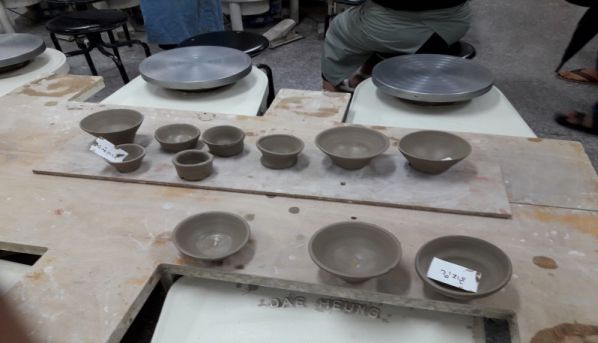 Ceramic works of students participating in the program
On July 7, 2016, we learned the first Korean language class. It is very difficult because the instructors only speak Korean and occasionally use English so it is not easy to understand. In the afternoon we had a field trip at ETRI. Here, we are introduced to a lot of Korean technology such as virtual reality, applications, their programs. What I like the most is being photographed with the oil painting technique. Everyone was photographed with oil paintings and given oil paintings as souvenirs.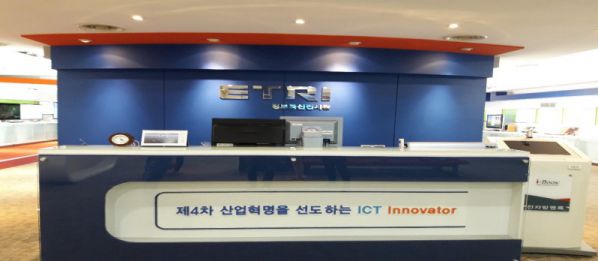 ETRI Office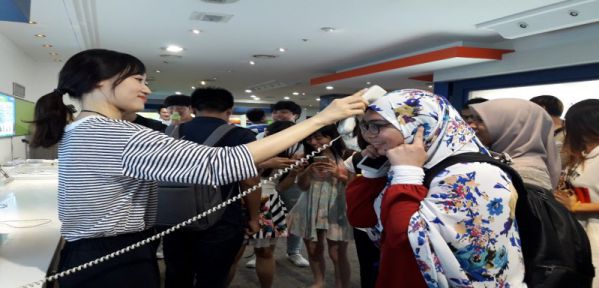 Students experience the technology at ETRI
On the morning of July 08, 2012, we continue our Korean lesson. In the afternoon, we went to the office of the Ministry of Education of Korea (NIIED), heard about the course work as well as the goal of the course. In addition, we are interacting with other Vietnamese students who are also part of the GKS program of other universities. Then we have dinner at NIIED.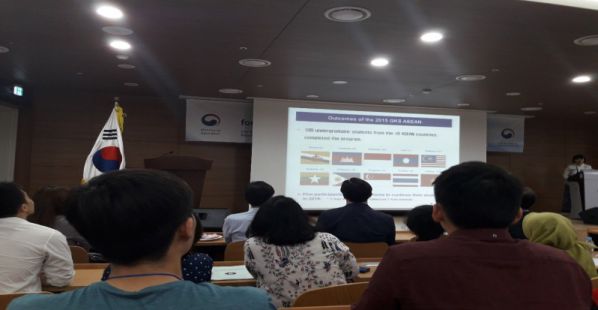 Students enrolled in the GKS program at the NIIED office
On the morning of 09/07/2016, we continued to learn Korean. In the afternoon, we were taken to Seoul by the School for shopping. First, we visited the Korean Museum, then we went to Seoul Center and had dinner in Seoul. Then we went to Seoul Tower (the tallest tower in Korea) and watched the nightlife of Seoul. Oh, Seoul at night is beautiful and magnificent. And so we ended the first week in Korea. We will continue to inform the follow-up activities in the following articles. Keep track of our posts. You will be informed many useful things.
Pham Thi Kim Ngan (International Relations Department)