DNTU students study and experience new technology in beautiful Kimchi country
Leaving has gone through 6 weeks of experience of DNTU students (Tran Nguyen Phuc and Nguyen Van Tai - K13, Faculty of Information Technology) at Dankook University - one of the major technology schools and reputations in Korean.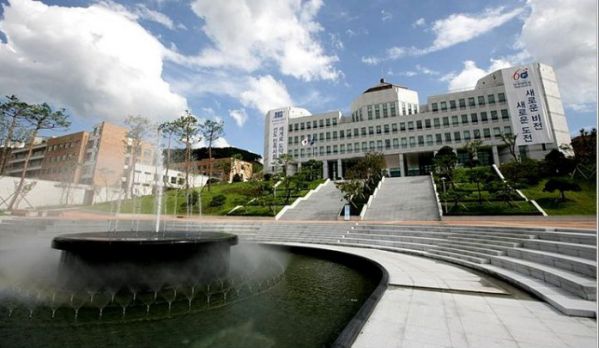 The program "GKS for ASEAN countries' Science and Engineering Students" is a program sponsored by the Korean government for outstanding students in computer software and telecommunications engineering for a period of 6 weeks from 04/07/2016 to 12/08/2016. This is to nurture future leaders who will contribute to the development of a global society and friendship between Korea and ASEAN countries.
Come to the program "GKS for ASEAN countries of Science and Engineering Students". There are 24 outstanding students from 11 different countries (Cambodia, Brunei, Myanmar, Philippines, ...) in the field of information technology, including 05 vietnamese students, (2/5 students from Dong Nai University of Technology).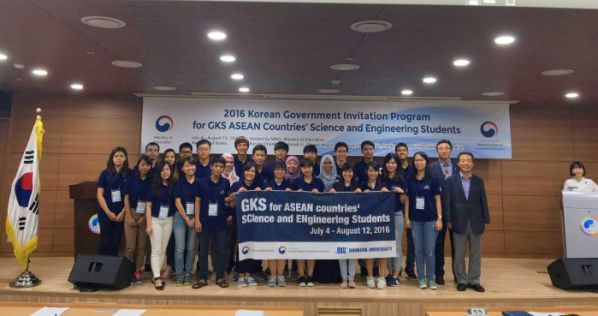 After five weeks of studying, two excellent students from the Faculty of Information Technology (Tran Nguyen Phuc and Nguyen Van Tai) have approached to and familiared with many new technologies. With the drastic development trend of information technology and microchip, students are presented with the Internet of Things (IOT) IoT (KIT) - one of the current trends of technology engineers at Dankook University and as well as the major technology firms. Besides that, students also experience Korean culture classes, and special training courses in information technology.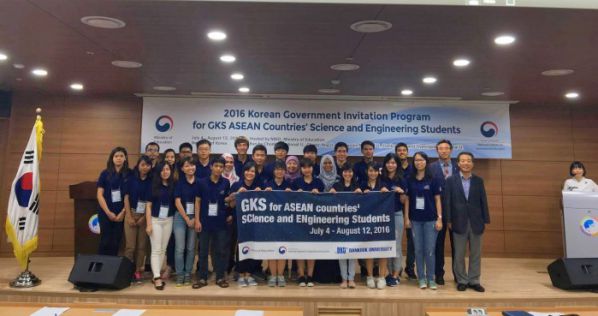 The meeting of the Ministry of Education & Training of Korean with students participate in the program GKS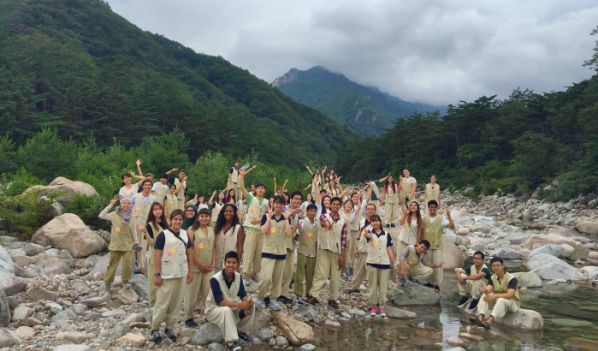 The class experience yoga and retreats in 2 days at the temple Sinheungsa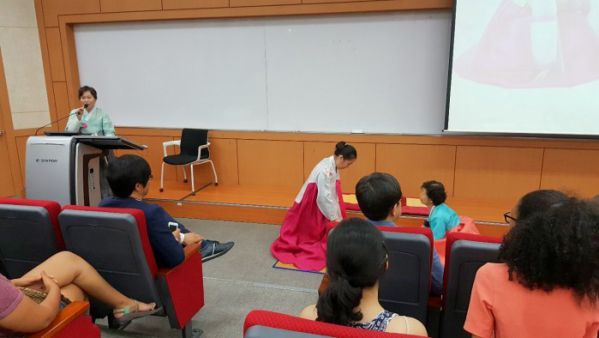 The class learn Korean culture at Dankook University – Korean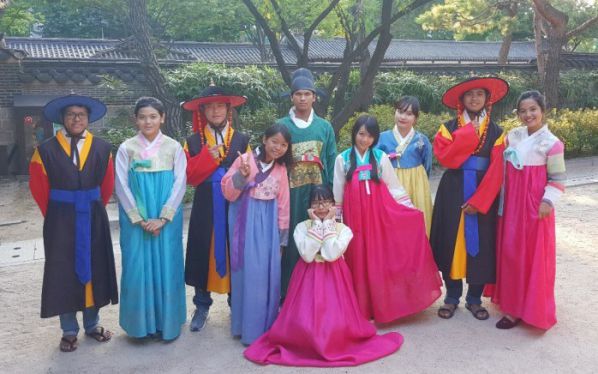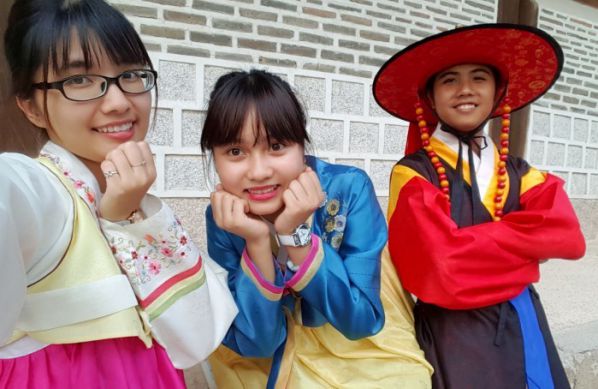 Students experience the Korean Dress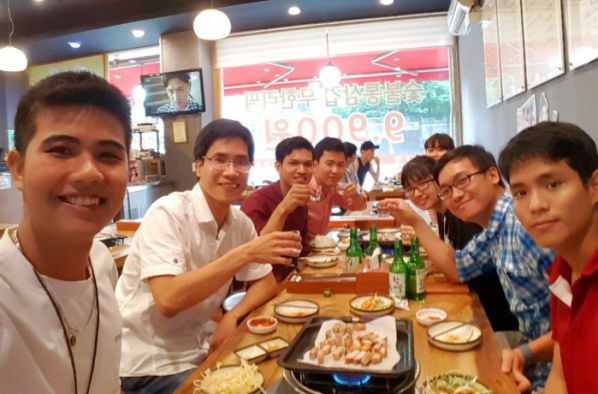 DNTU Students experience the Korean food
Come to Korea this time, DNTU students not only learn and experience new life in Korea but also bring the image of Dong Nai University of Technology to the world. Thanks to that, this shows that DNTU is growing and growing in the world with a new position.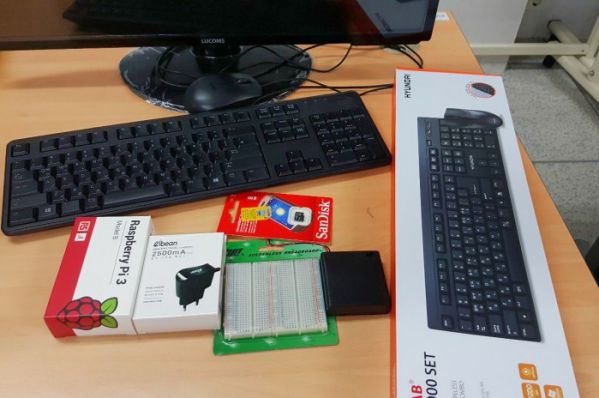 The KIT programmer which Dankook University give to students
Come to Dankook, DNTU students are given a lot of favorability that any student must dream of when entering the University: 100% fees of travel, meals, study and dormitory. Besides, students always receive the interest and teaching of Dong Nai University of Technology as well as Dankook University while studying in Korea.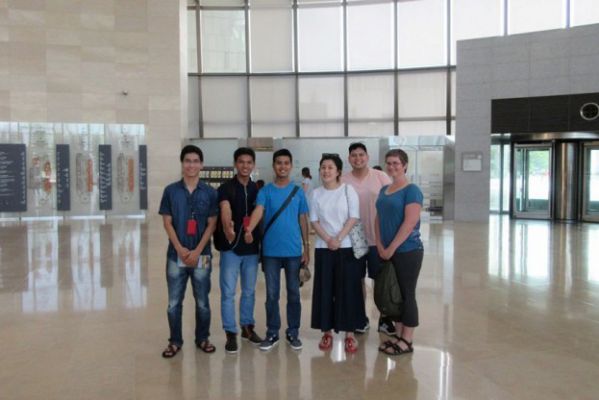 Students visit the National Museum in Seoul (from left to right: Student Trần Nguyên Phúc (3rd) và cô Jiyong Choi (4th) – Dankook University)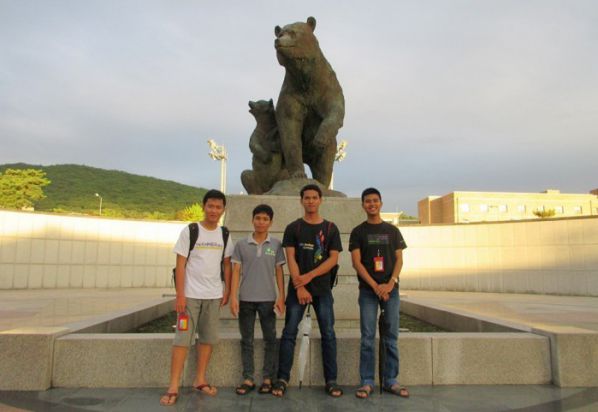 Students take a photo with the symbol of Dancook University (from left to: student Nguyen Van Tai (2nd) và Tran Nguyen Phuc (4th)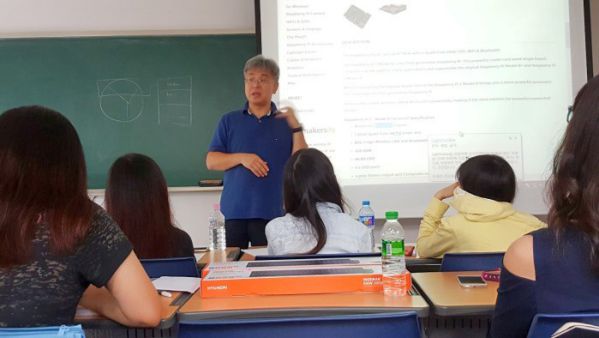 Special class taught by Professor Han – Dean of Faculty of Technology Dancook University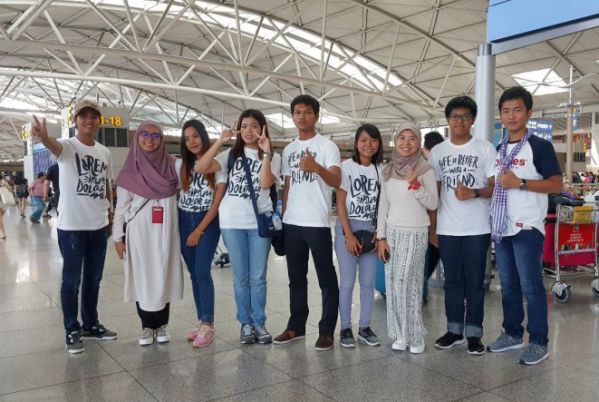 ASEAN students take photo last time before returning
"It's hard to say goodbye, we're like a happy family and we share everything, from food, sleeping or just simple songs in many different languages. We are family GKS 2016 "
After 5 weeks of studying and experiencing at Dankook, the feeling of DNTU students as well as other international students here is always really satisfied with the quality of education and facilities as well as the modern facilities of learning at school. I personally feel fortunate to be supported by Dong Nai University of Technology and Dankook University in this summer.
Tran Nguyen Phuc - Student of Faculty of Information Technology, DNTU