DNTU met and worked with Southern Utah University (USA)
In the morning of 30th June 2016 at DNTU, Vice Rector Dr. Doan Manh Quynh welcomed and worked with Delegation of Southern Utah University.
Southern Utah University (SUU) was founded in 1897 in Cedar city, Utah (USA). SUU is one of 3 public universities in Utah. SUU also is one the universities which is chosen by President of USA Barrack Obama for talking in order to approach the American Education closer. SUU is reviewed by famous magazines such as US News & World Report as one the good universities in East USA.
At the working session, both sides introduced in detail about their training programs also the strengths of both sides and expressed the desire to collaborate from both sides.
Dr. Jacob Ng – Head of SUU International Relation Department and Dr. Stephen Allen – Vice Rector of SUU shared the information of exchange student programs, exchange lecturers especially for Nursing, Accountant and Business Management majors. Follow that, DNTU lecturers and students will have opportunities to study and work at SUU with completely affordable fees.
Speak at the meeting. Dr. Doan Manh thanked for SUU Delegation and wished to have more opportunities to collaborate in near future.
Some pictures of the meeting: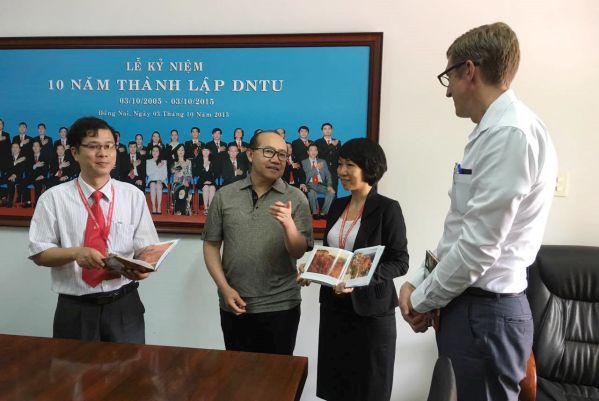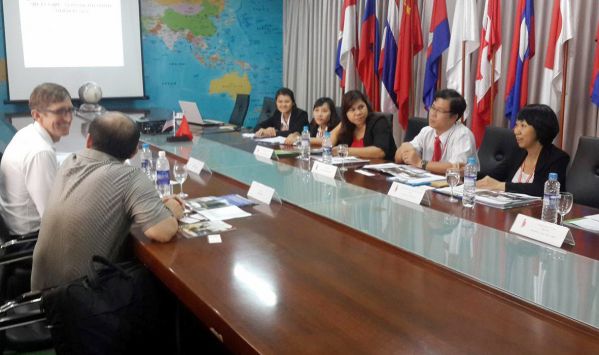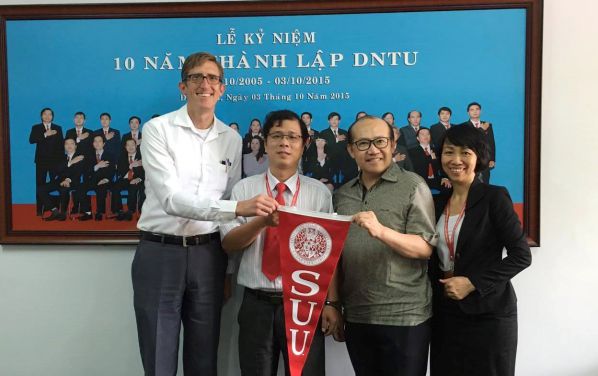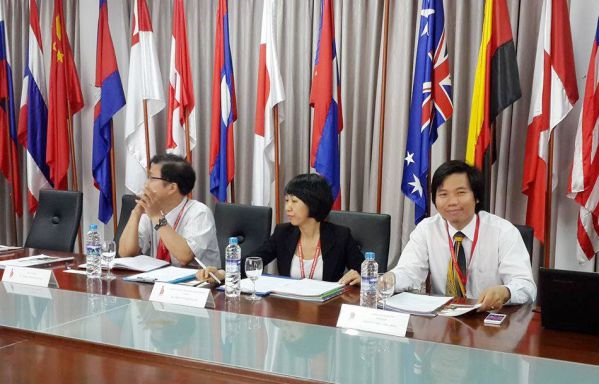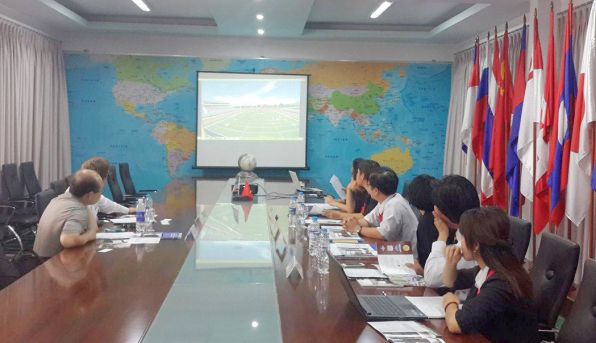 Pham Thi Kim Ngan (International Relations Department)