DNTU and Laos – Vietnamese friendship
In the evening of October 6th 2016, during a business trip to Dong Nai province, Mr. Bounlert Xayyapath, Deputy Director of the Department of Foreign Affairs of Champasak province and Ms. Phinit Sengsai, member of Provincial Party Committee, along with his wife, husband and the number of members including 2 people who are parents of Laos students studying at Dong Nai Technology University, paid a courtesy visit to DNTU. Although we was not informed before, DNTU is very active. Representative of DNTU including: Dr. Tran Duc Thuan – Vice Rector of DNTU, Dr. Tran Thi Quynh Le – Head of Interntional Relations Department and some staffs of DNTU received and worked with the delegation.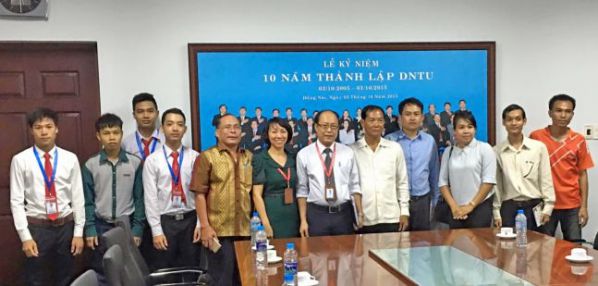 In the welcome statement, Dr. Tran Thi Quynh Le expressed her pleasure to meet the leaders of the Department of Foreign Affairs of Champasak province, rejoiced because of the achievements of cooperation between Champasak and Dong Nai province as well as the students had chosen DNTU as a place of study. Dr. Tran Thi Quynh Le expected everyone in the delegation to spend time to visit DNTU and come to the Dormitory to witness firsthand students' accommodation.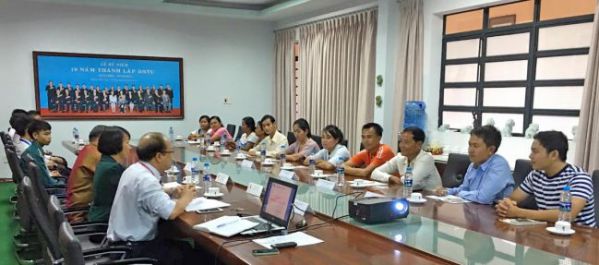 On behalf of Administration of DNTU, Dr. Tran Duc Thuan gave a warm welcome to Mr. Bounlert Xayyapath and Ms. Phinit Sengsai and their spouses. Dr. Tran Duc Thuan said: The school knows very well about the Laos students away from their family and country, so they are very lack of love. Therefore, the school always gives special attention to the students. Laos students are very obedient, hard studying, so DNTU is looking forward to the coming years will be welcome more Laos students, especially in the Champasak province to DNTU. Between the two provinces in particular and the two countries in general have feelings like brothers in one home. Therefore, we are looking forward to the friendship between the two units more closely.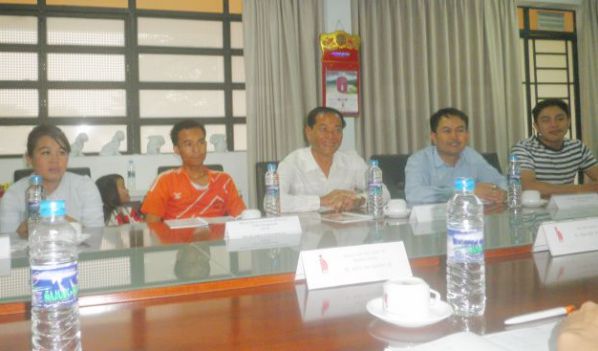 In the response, Mr. Bounlert Xayyapath thanked DNTU for their time. He and everyone in the delegation are very happy to visit Dong Nai, especially DNTU where many students from Laos and Champasak province are studying at DNTU. He apologized for the sudden, unannounced visit because this is a collaborative visit, so he hope to have the school's sympathetiec. He said that he is happy to meet again Ms. Le, Mr. Huy who went to work recruitment for DNTU in Champasak. He hoped that Dong Nai province would continue to help Champasak as well as Dong Nai Technology University to continue to help Laos students. When he arrival in Laos, he will inform that this is the first year Champasak province send students to self-study abroad. He invited the DNTU delegation continue to come to Champasak and Laos to do enrollment. On behalf of DNTU, Dr. Tran Duc Thuan thanked and happily accepted. After the welcome part, Dr. Tran Thi Quynh Le led the delegation to visit DNTU and take souvenir photos. Before returning to the Department of Foreign Affairs, some members of the delegation said they are very impressed with DNTU and they are looking forward to visiting the school in the future.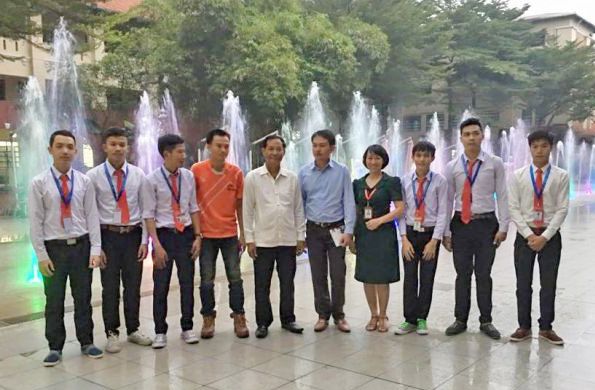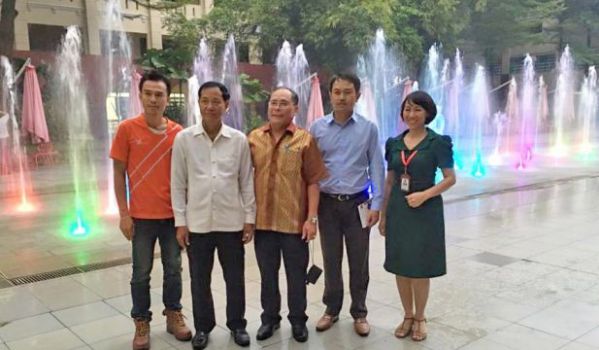 Hopefully, in the coming time, the friendship and solidarity between two provinces will develop and we could receive more Laos student to come here to study.
Pham Thi Kim Ngan (International Relations Department)