General Introduction
Dong Nai Technology University's Library Central is a business unit under Dong Nai Technology University. After many years of effort, the University finally completed the construction of Information – Library Central. It has verly large scale of over 30,000 specialized books, reference books, especially over 25,000 English books and the e-library system proving books for learning and studying in not only within the University but also in other local Universities and College.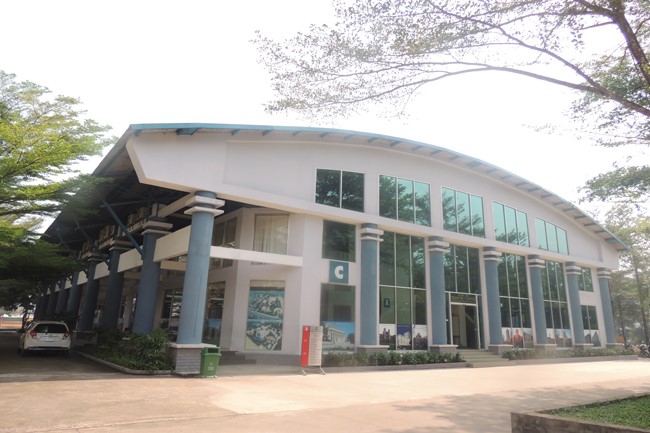 The exterior of Information – Library Central
Dong Nai Technology University's Information – Library Central has the area of 3,335m2, including 3 rooms proving studying and learning space for students (reading room, computer room, group-study room)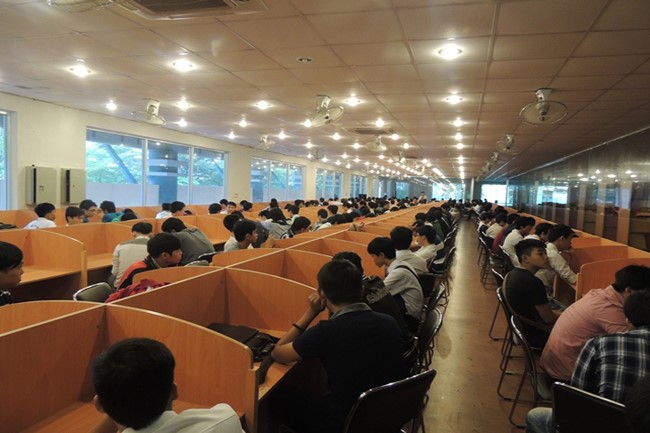 Reading room no. 01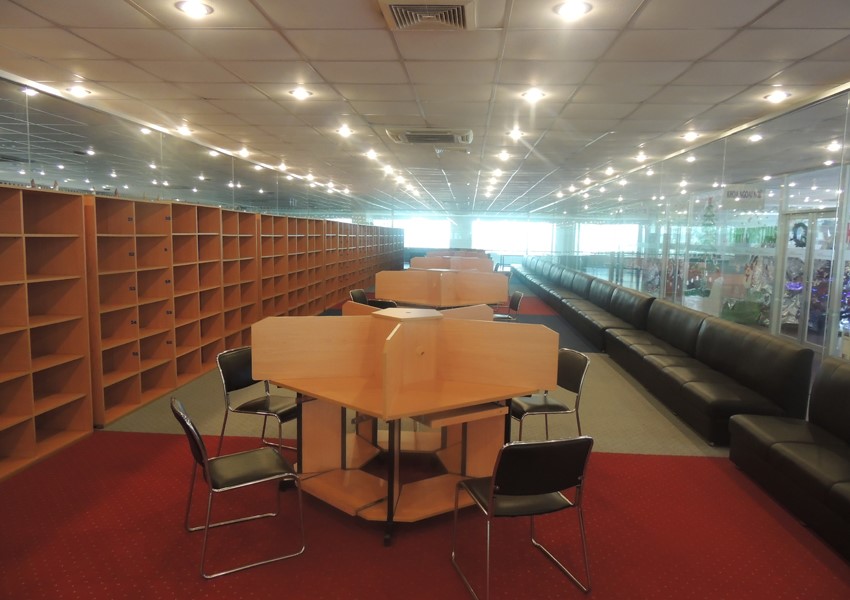 Reading room no. 02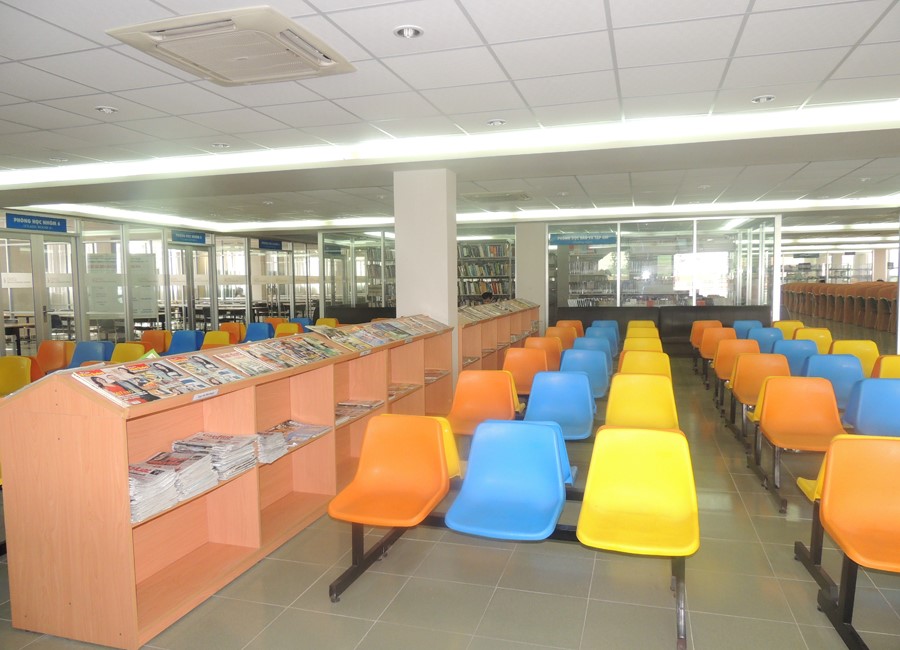 Newspaper – Magazine room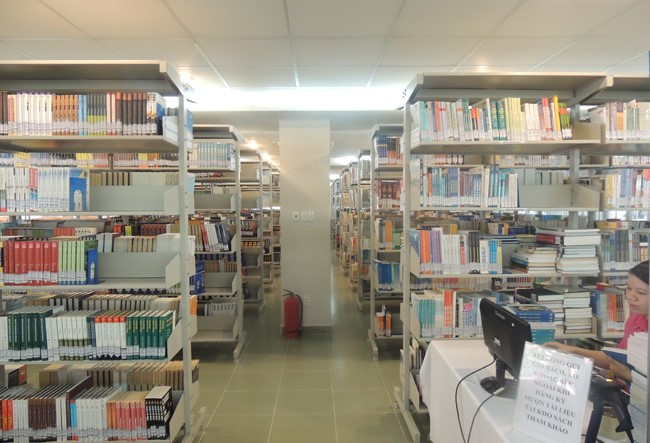 Reference Books storage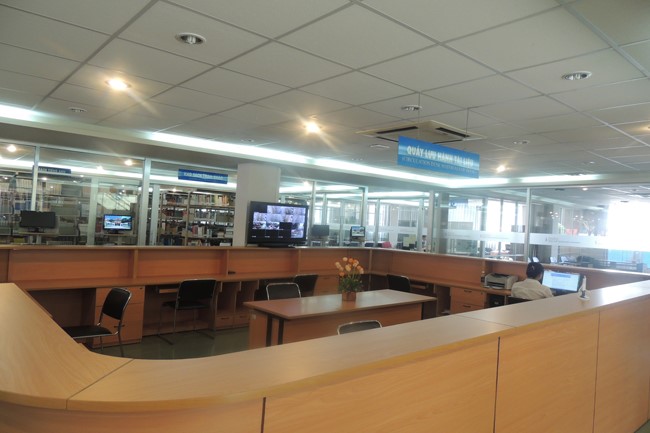 Document Circulation Desk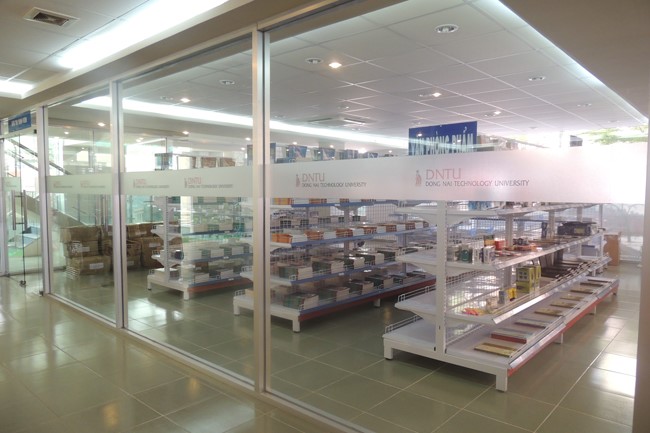 Student Supermarket
Aiming to operate, exploit, store and provide information in science, economics, sociology, humanity… to more than 200 officers, lecturers and more than 10,000 students in Industrial Vocational, College and University training systems for their trainings and scientific researches.
Electronic Data Base System: - The internal information network: for accessing, exploiting and using information from the internet. – Chargeable Services: (Supermarket, Internet…). – Current policy allows people who work for the Library Central to gain free data access.
Functions and Missions: - Gathering, operating, exploiting, storing and providing data service to lecturers, students for their teaching, studying and scientific research. – Studing, researching and apply new information technology to maintain and upgrade the Central's service quality; Cooperating with other local and international information central to improve the exploitation, information exchanging capability and open effective and high quality data services.
Development orientation: - The development strategy of Information – Library Central is to orientate it to be a modern electronic information central. At first, the Central shall continue developing paper and electronic document, improve informative activities, expand connection and discussion with partners, take effective use of modern equipment to provide better condition in scientific researches, teaching, learning for lecturers and students within the University in particular and step by step provide the service to other local uses.
Resources: 15 articles per day. - 100 Vietnamese and foreign magazines. – 200 dictionaries and encyclopedias. - Over 30,000 reference and monographic books. - Electronic database, CD-ROM, Ebooks…
Organization
Regulations
Time
Guideline
Group study room
Student supermarket
Print – photocopy
Materials for reading at the library
Materials for borrowing
Multimedia services
News
Library activities
Book for each day
Friendly readers
New books, magazines
Search
OPAC search
Guideline for searching
Guideline for search materials
References
Resources
Online library
Dspace data
Proquest STD research data