Introduction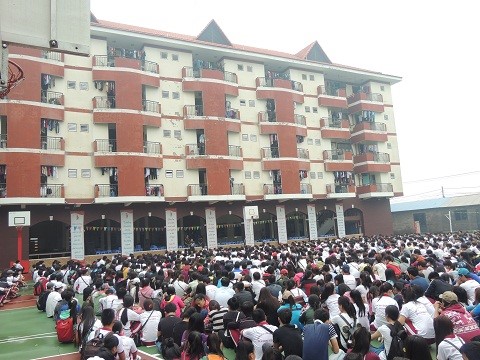 Managed by our professionally trained, friendly residential management team, on site 24 hours per day, 7 days a week, the dormitory offers a variety of living environments, ranging from single studio to multi share accommodation in three and five bedroom apartments. The student dormitory equips with modern facilities. Female Students' Dormitory Building I, and Female Students' Dormitory Building II. Students in the fully-equipped dormitories are provided with Internet network facilities in order to do the academic research.
All apartments are fully furnished and air-conditioned. Bedrooms come with an in-room safety deposit box, wireless connectivity to the University's intranet, and a locally based printer.
Share quiet reading and study spaces within the building, provided for the exclusive use of residents. Food preparation kitchens on every level offer students the convenience of cooking their own meals and dining with others or alternatively enjoy the convenience of dining at the food outlets on campus.